Epson HSV-010GT Paper Model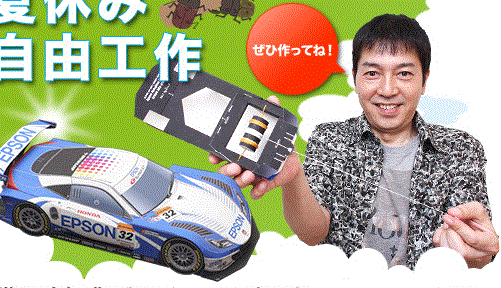 This is Epson Nakajima race car Epson HSV-010GT . The scale is 1:24 and what's interesting with this paper model is that it can be move as it contains pull trigger machinesm like those baby toys .
If you don't understand what I just said then perhaps this picture will help.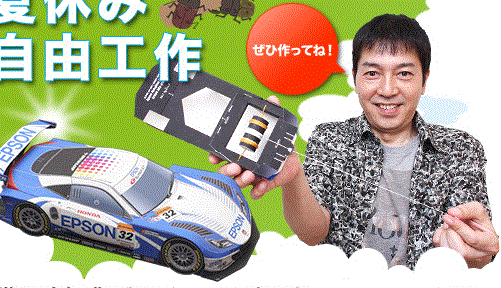 Requires 4 sheets of paper, comes in pdo and Japanese instruction guide.