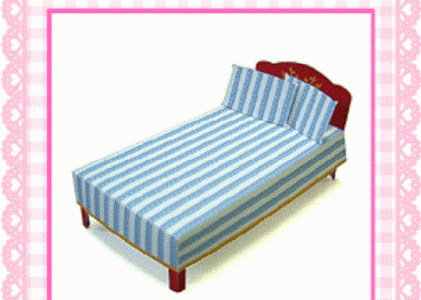 Here's a big warm bed for your paper model 🙂
This warm bed diorama papercraft requires only 2 sheets of paper. Comes in pdf and with Japanese instruction guide.
Warm bed furniture papercraft is a part of a bedroom dollhouse papercraft with Christmas theme but the design is similar to summer house sofa that I used with nyanpire paper craft..